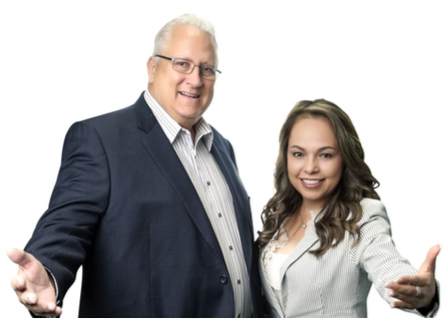 CELIDA MARRUJO and FRED LETTENBERGER

The philosophy that guides us as Realtors is simple. Each client deserves our "Golden Rule". That
is to treat each and every client as
we would want to be treated. Our
client's interests are our primary concern. We strive to make this process as smooth as possible.
THE POWER OF TWO:
* We are more than just Top Producers
* We have the same work ethics and goals
* We trust and respect each other implicitly
* We both believe in providing the highest level of
service to our clients * We are both mutually
enthusiastic professionals
* We feed off one another which makes work fun
BY THE NUMBERS:
* $530 million in sales
* 910 homes sold
* 53 years of combined experience
* Named as one of San Jose's Top Producers by "San
Jose Magazine"
* Wrote and published 2 books on real estate